(not in any particular order.)
1. Corinne Bailey Rae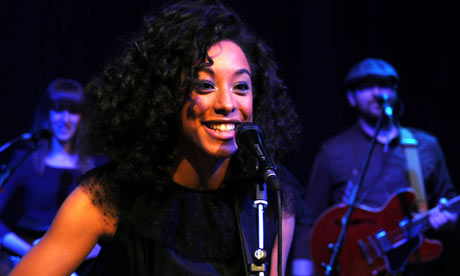 she's a definition of class. she's so pretty and elegant...i love her.
2. Alexa Chung
she's very classy also. i love how she's so effortlessly beautiful and stylish.
plus, her voice is my favorite. take a little listen...
3. them.
they're
andrew and carissa
.
they're beautiful & they make the most beautiful films.
(see links on their blog)
4. weddings. and everything that goes along.
ah, they make my heart beat...

so in other news....

right now, i feel sick. for the past few days, i've just felt....gross. my head hurts and mass discomfort is radiating through my spine. i dont really know why... but anyways, i'm drinking orange spice tea. it's hot and tasty. it's helping my throat. -oh, my throat hurts too.
so....i'm gonna go lay in my bed and try to think happy thoughts.
good night.